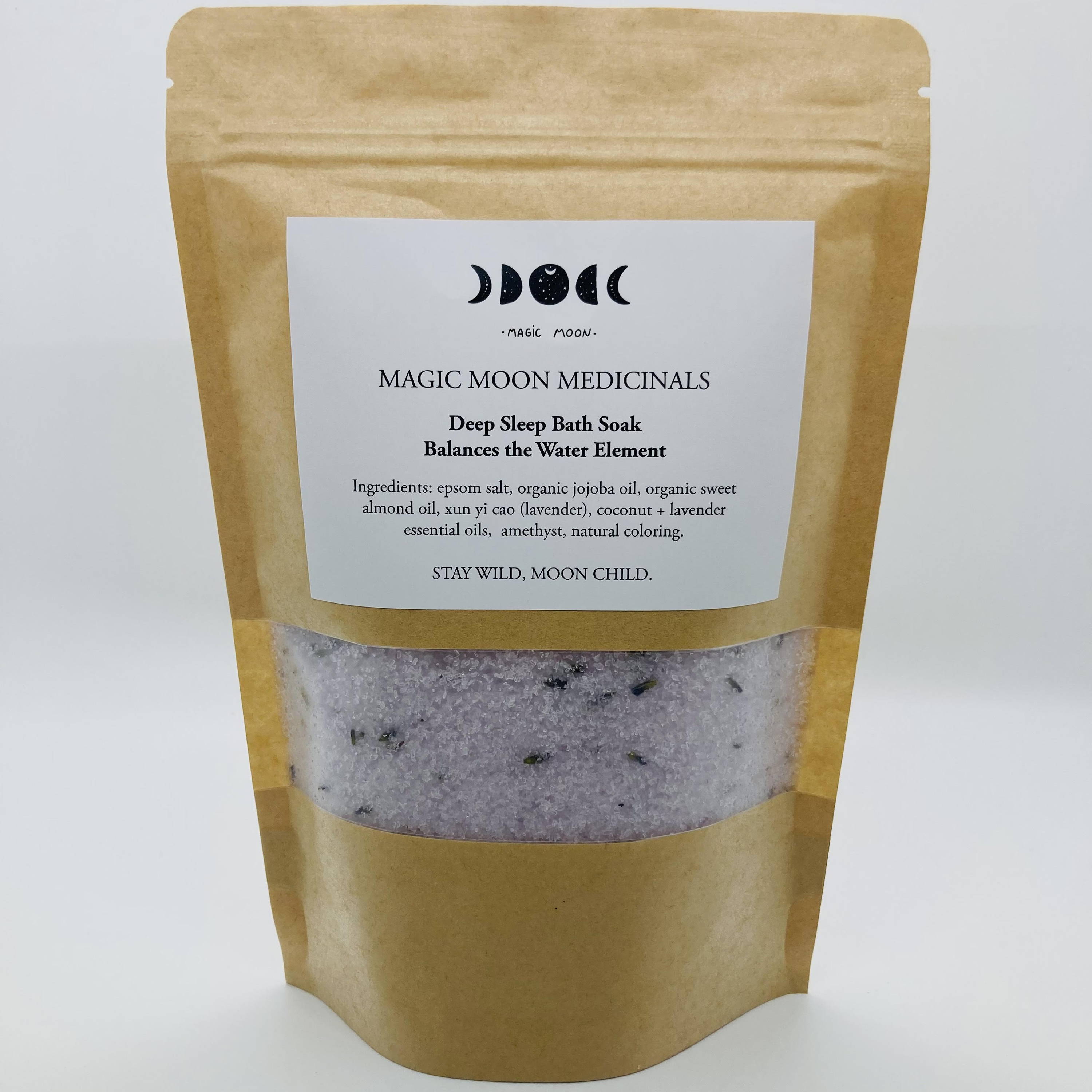 Deep Sleep Herbal Soak
by Magic Moon
Based on Five Elements Medicine, the Rest and Renew Deep Sleep medicinal herbal soak balances the Water Element.
This herbal salt soak features Lavender and Coconut essential oils, the Chinese herb Xun Yi Cao (lavender) and amethyst.
Deep Sleep treats the Chinese Medicine Kidney and Bladder. It helps to encourage deep rest so that there is time for healing and renewal to occur.
The Water Element is the womb from which all life emerges. It is the energy of universal oneness, like drops in the sea. It is cleansing and renewing.
Water represents a time for restoration and hibernation, allowing for healing. It is inner strength, the ability to move through hardship by drawing on our spiritual and ancestral strength.
Imbalances in the Water Element can manifest as heaviness, fatigue, weakness, feeling cold, swelling and bloating, low back and knee pain, frequent urination, poor appetite and loose stools, lack of will power or motivation, constipation, forgetfulness, night sweats, insomnia, flushing, and suddenly feeling warm.
One package of our bath salts can be used for multiple bath experiences. We recommend adding a quarter of a package to start and then getting in and seeing how you feel. If you feel like you need more, add another quarter and go from there.
TIPS:
We recommend turning your bath experience into a ritual. You can do this by settingintentions for healing with the power of your thoughts to enhance the effectiveness of this unique medicine.
We also recommend using a hair catcher when draining the medicinal bath water due to potentially large herbal material.
Bath bombs contain oils, so please use caution when exiting the tub after your healing experience.
Not intended for children due to the size of the magical stones inside.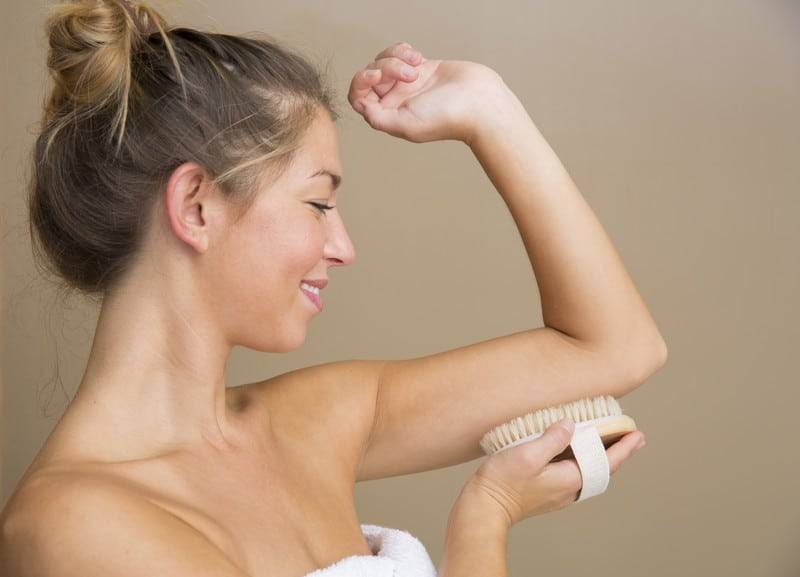 Dry brushing is a type of Ayurvedic medicine that has been around for centuries. It's believed to have many health benefits. The mechanical action of dry brushing is excellent for exfoliating dry winter skin, Dry brushing unclogs pores in the exfoliation process. It also helps detoxify your skin by increasing blood circulation and promoting lymph flow/drainage.
It can also make you feel good since it has the additional benefit of stimulating your nervous system, which can make you feel invigorated afterward, the way getting a massage often does. Some of the benefits may include:
Stimulating the lymphatic system

Exfoliating the skin
Helping the body rid itself of toxins
Increasing circulation and energy

Cellulite reduction
Tips:Starting at the feet, brush the bottoms of the feet and up the legs in long, smooth strokes. Brush each section of skin about 10 times. It's important to brush up toward the heart/chest area where the lymph system drains.

Repeat the same process with the arms, starting with the palms of the hands and brushing up the arm toward the heart. Again, brush each section of skin about 10 times.
On the stomach and armpits, brush in a circular clockwise motion.
Repeat the process on the abdomen and back.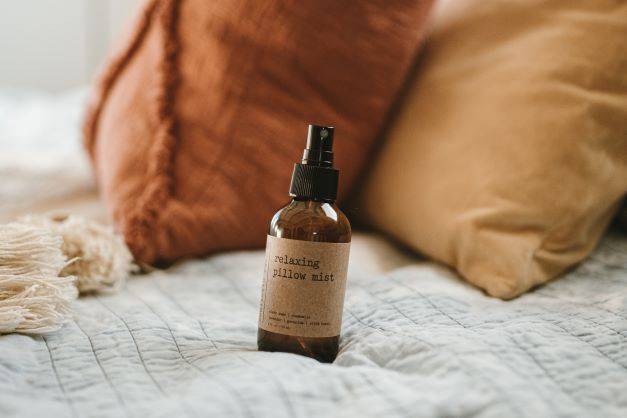 Pillow Spray by Soulistic Root
This relaxing pillow mist uses a blend of pure essential oils that relax the mind and body.
The combination of clary sage, chamomile, geranium and lavender creates the perfect aroma for ultimate relaxation.
Spray on your pillow before bed, before meditation or throughout the day to calm the mind.
Tips: This product is made with essential oils that can naturally separate, please shake before each use.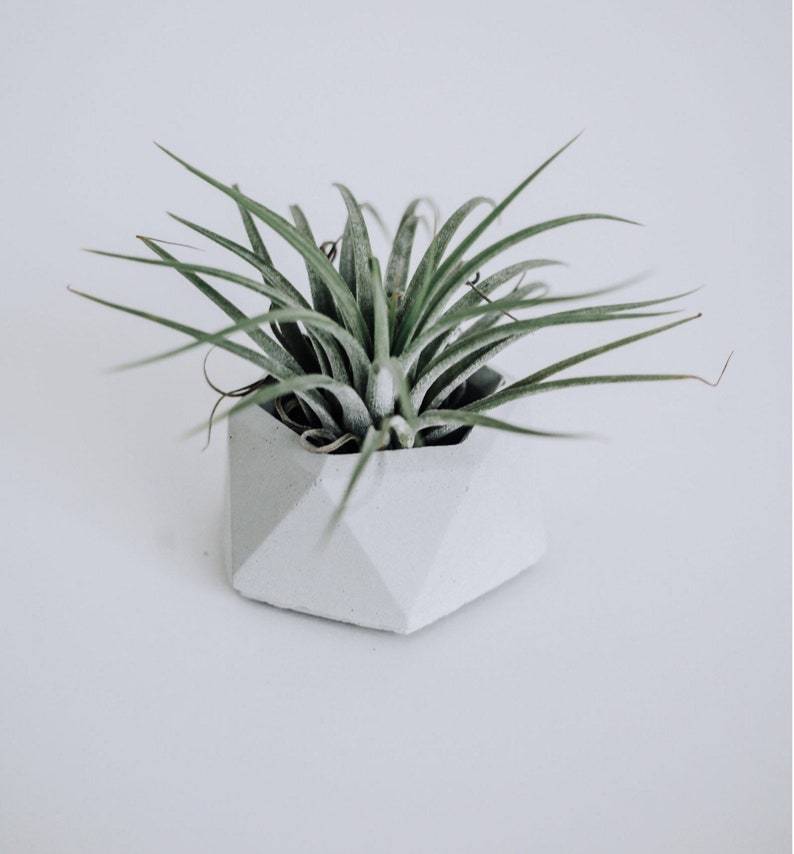 Handmade Concrete Hexagon Air Plant Holder & Plant
Modern, geometric design. Simple, yet stunning, including clean lines with a handmade touch.
Product Description:
Perfect size for small air plants!
Measurements:
(Base)
1.25in X 2.5in. X 2.75in.
(Inside)
1in. X 1.5in. X 1.75in.
Comes with rubber feet on the bottom to protect your furniture and other surfaces.
Tips: Move this plant around for inspiration by your computer, in your bedroom, kitchen or living room.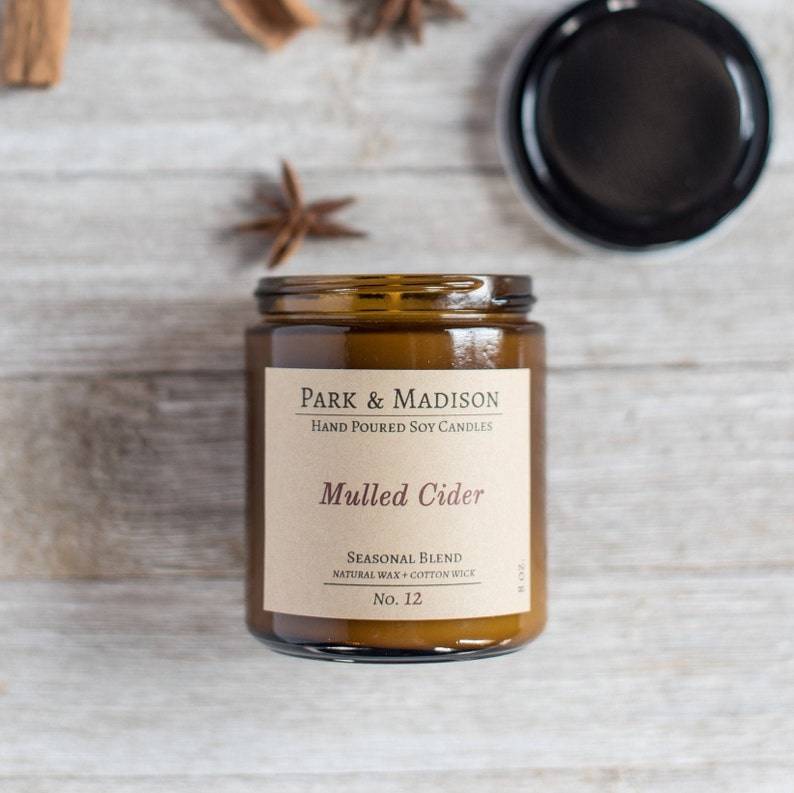 Mulled Cider Soy Candle
By Park & Madison
Notes of fruit and spice make up this seasonal Mulled Cider. Notes of apples and strawberry are blended with cinnamon, allspice, and subtle hints of vanilla.
They only use soy wax at Park & Madison, and for good reason! Soy wax has the cleanest burn and produces very little to no soot at all. This is a far better option than paraffin wax, which produces soot and pollutes your environment and can be harmful to your health. Soy wax does not contain any harmful toxins or carcinogens and is a completely renewable resource.
Benefits of soy wax include:
-Eco-friendly
-Domestically grown
-Long lasting burn
-Sustainable
-Biodegradable
-Vegan
-Carbon Neutral
Soy wax burns cooler and will generally last 30-50% longer than paraffin wax candles.
Burn time is 20-25 hours for this 4 oz. candle.
-Keep wick trimmed to 1/4" for every burn
-For first use, burn until wax pool meets the edge of the glass; this allows for an even burn
-Let the wax cool before burning again
-Do not burn longer than 4 hours at a time
-Keep away from drafts; this can create an uneven burn and a flame that is too strong
-Burn in a safe place away from children, loose articles, hanging plants, and cat tails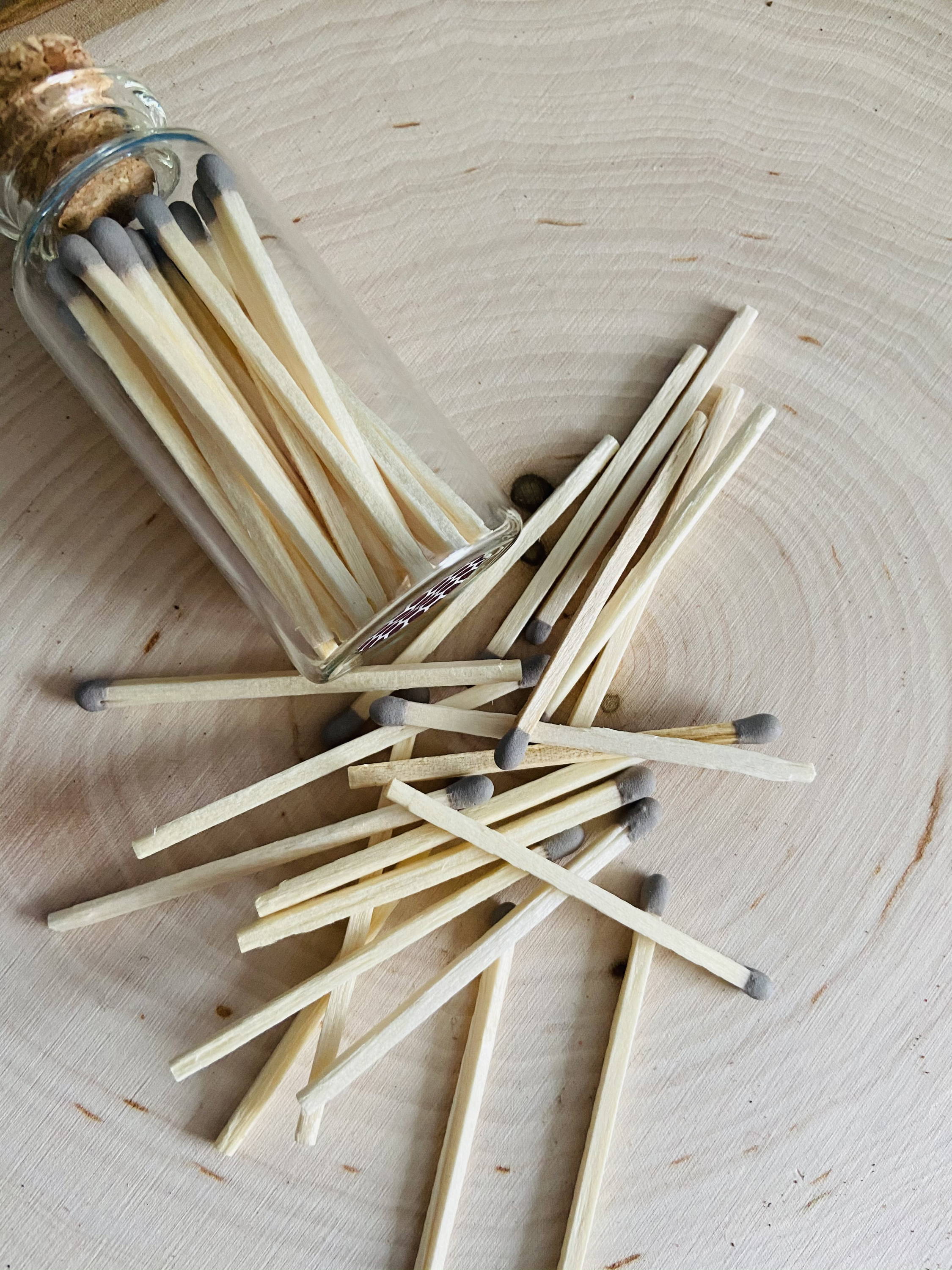 Glass Jar with 20 Matches & Striker
An dorable corked glass vial containing grey tipped matches.
Bottle contains a match striker on the bottom.
Each bottle has 20 wooden matches.
Bottle is 1.1" wide and 2.6" tall with cork.
TIPS: Please handle with care. Close the bottle before striking the match and keep out of reach of children and pets. Wash hands after use.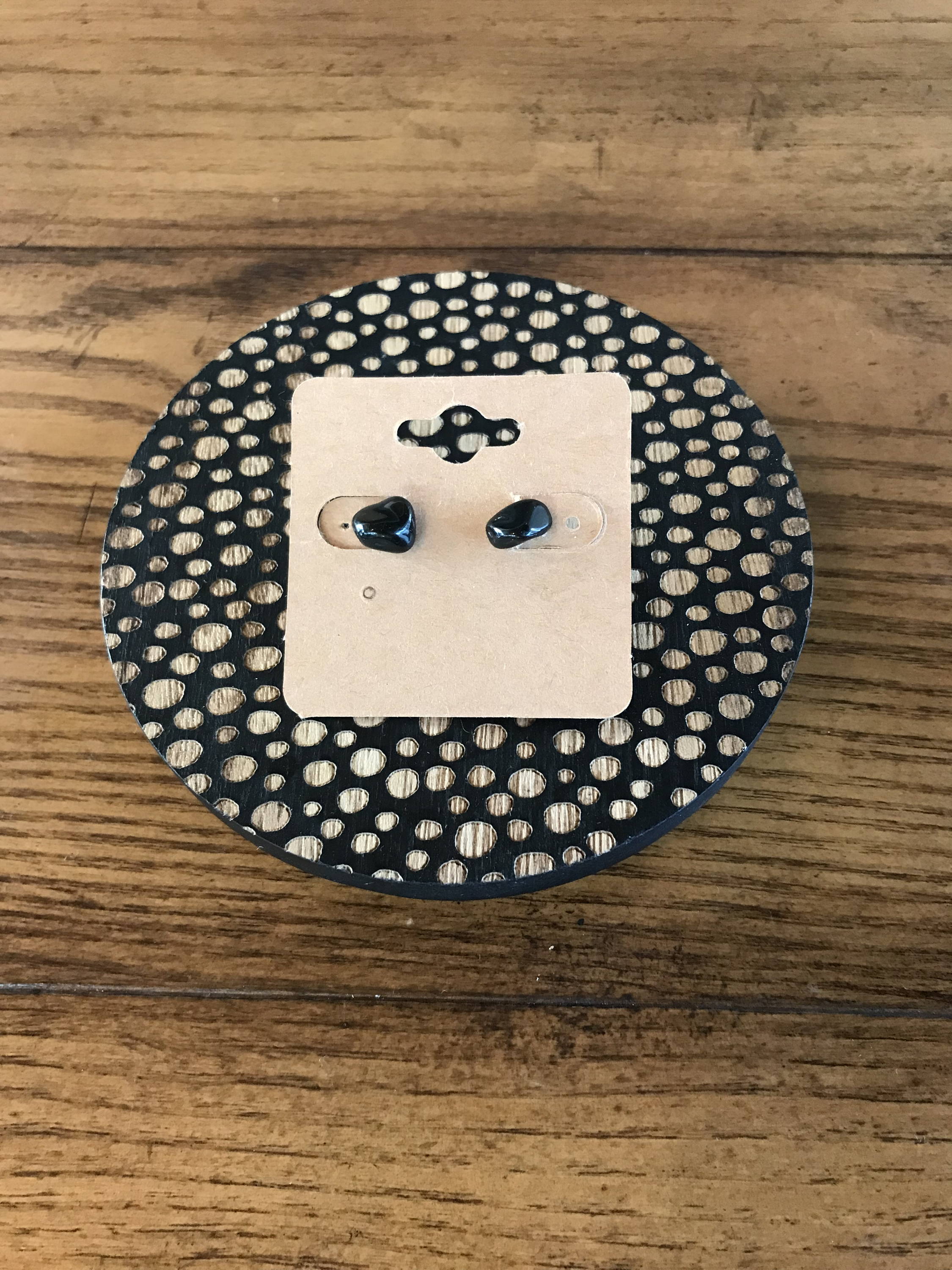 Black Tourmaline Crystal Stud Earrings
by My Magic Place
We couldn't put out the Fall Box without one piece of Fall Fashion.
I am loving this everyday look with black yoga pants and lounge wear.
These hypoallergenic Earring posts and backs are made of stainless steel and silicone, durable, rust-proof and non-toxic.
Crystals used are TUMBLED (polished), not drilled.
Each earring is handmade and will vary slightly from the pictures shown.
TIP: Black Tourmaline is known to shield and dispel negative energies, entities, or destructive forces. It guards against radiation and environmental pollutants, and is highly useful in purifying and neutralizing one's own negative thoughts and internal conflicts, and turning them into positive, usable energy.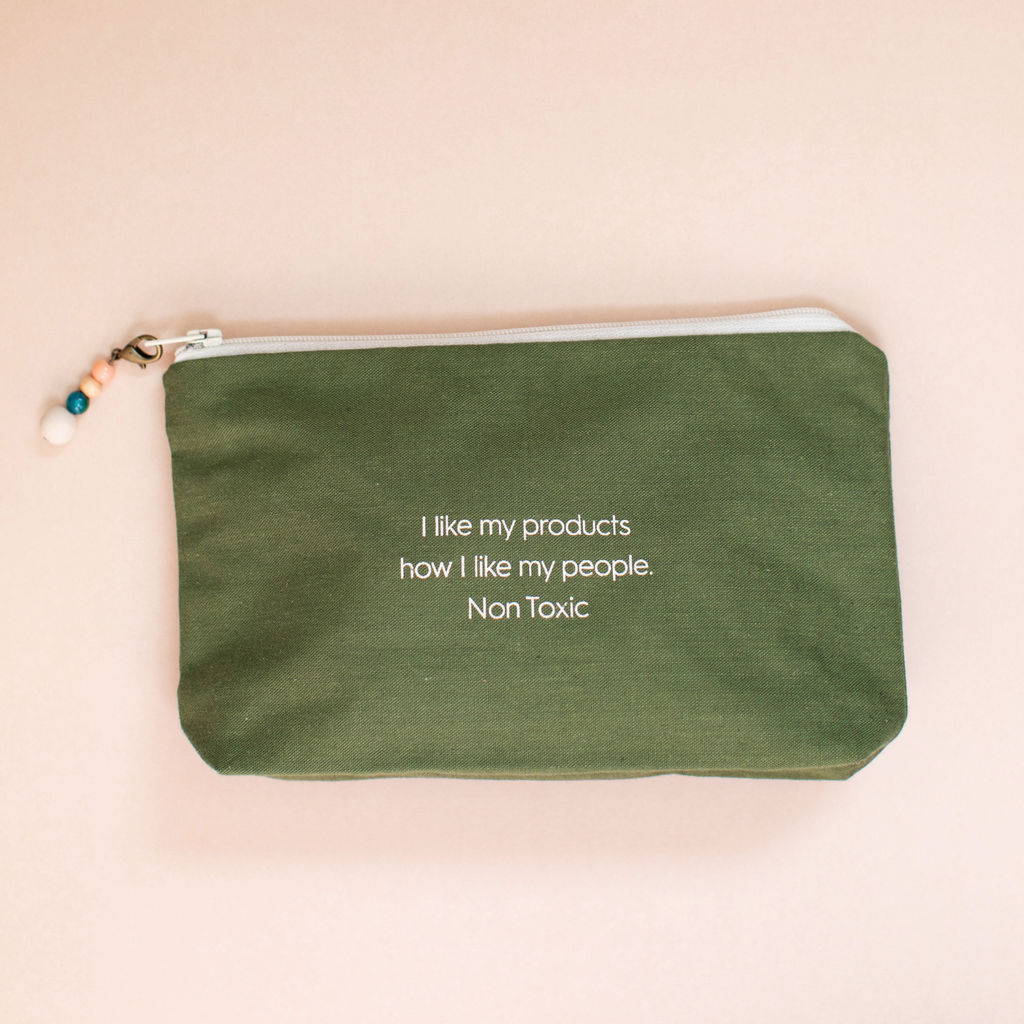 Receive this organic vintage inspired makeup bag when you order your first
Wellness Box! The interior is lined with a peony floral organic fabric, and the outside with a forest green solid color, with the statement "I like my products how I like my people. Non Toxic". Finished off with a clasp and beads for the final feminine touch!
Handmade by a talented designer in Chicago, Illinois. You can find her on Instagram at @instaclasha
You can rest assured that all beauty products in our wellness box are made from transparent & conscious companies, all products are cruelty free, and free from "the dirty dozen" ingredients - which means absolutely no carcinogens or endocrine disruptors.
Tip: Fill with makeup, essential oil rollers, or any other must have items for your Fall bag!